Be our guest!
Our hotel is located right in the heart of Lower-Saxony, at the geographical core of the state, between Bremen and Hannover, linked by the main road B6. Within close proximity to our house, you can reach 5 restaurants with different nationalities, 2 inviting cafes and diverse pubs and bars in walking distance. While taking a walk through the health resort the option of a shopping stroll in the local shops is worth a suggestion or just go for a walk at the calm situated Kohlwüren lake. A playground for our little guests is nearby.
If you chose to go by another locomotion, there are enough charging free parking places, a public charging station for electric-cars and an spacious bicycle garage provided for you.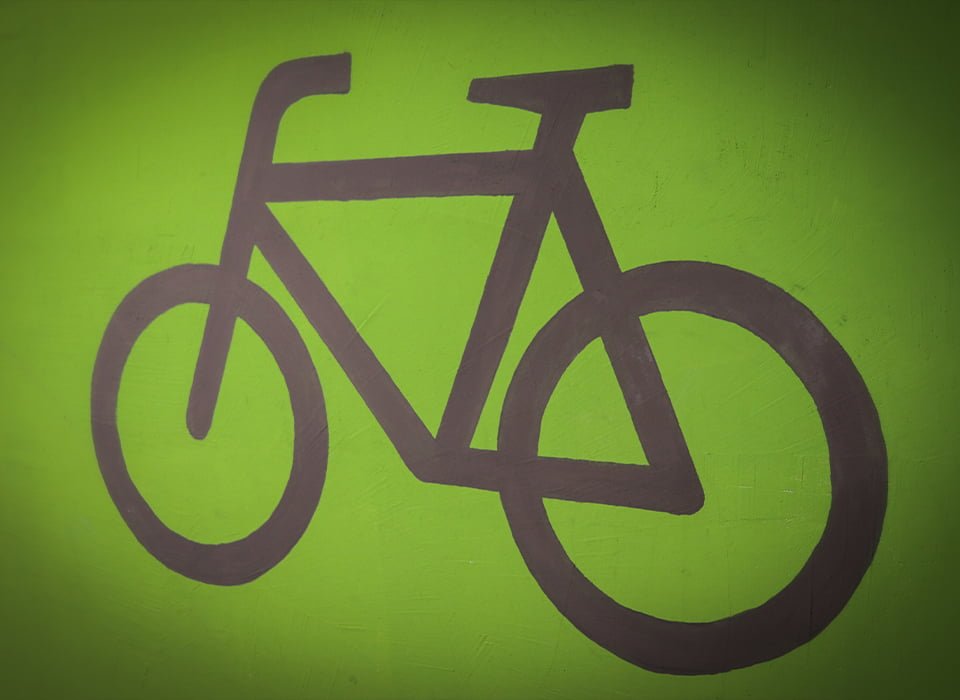 Services for Bikeriders
We also offer an all-round-feel-good-package for your bike. In our 80 square meter big, lockable bicycle garage every bike is sheltered secure. A charging station for e-bikes cares for the needed energy and in case something still shouldn´t be alright, you can find a service station for bikes and a toolbox directly on site.
In the surroundings you´ll find several, signposted bike tracks to go across country routes in the environment. The Weser is one of the many beautiful destinations in the area. And if you want to go on greater distance, we are linked by the long-distance-cycle-track across Thedinghausen to Bremen. If you should arrive without your own bicycle, our reception team will gladly help you get mobile and help you out with information about our bike renting.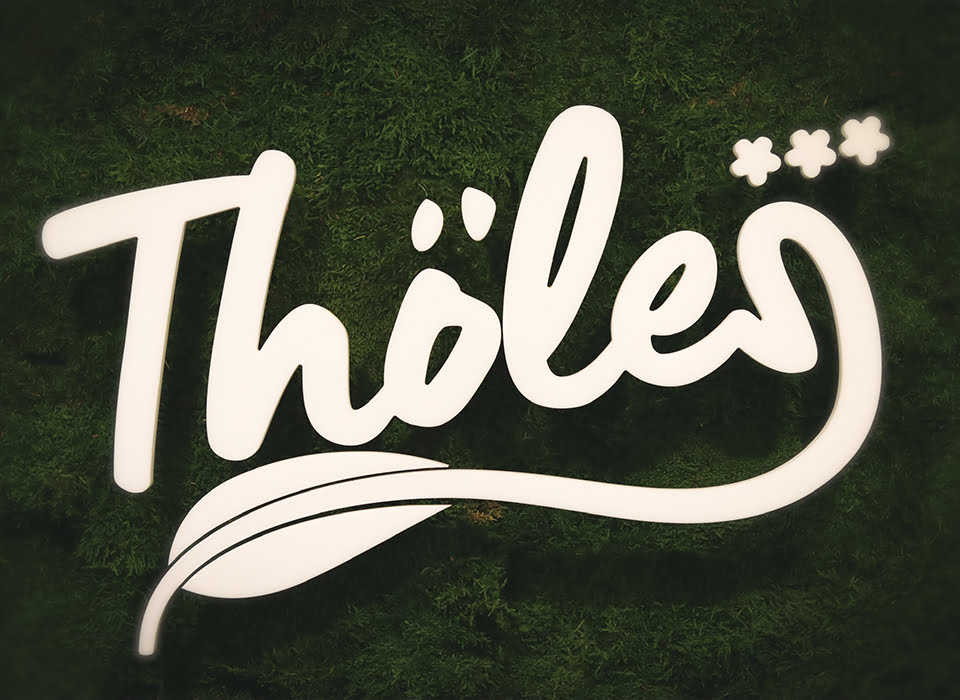 Services for business customers
Besides the tourism, we have attractive offers for business customers in our hotel. You are transiting, on field service or just looking for a calm working place? We offer you our rooms as home-office working place. Equipped with modern techniques and a highspeed network, you can work problem-free and undisturbed.
Also, we have a separate meeting room. If you have any questions or are interested, feel free to contact our reception team.

"Why seek far afield, when the good is nearby?"
" Goethes "Memorys"
Our rooms
Our hotel has over 30 appealing, modern designed rooms, spread over 4 levels. The design interior is complemented through a desk, a practical wardrobe, a flatscreen sat- Tv with a high-speed WLAN access. The windows inside the room can be opened autonomous anytime. Our Bathrooms are standardly equipped with a shower and a hairdryer. On request, we can provide an extra bed including breakfast for a charge of 20 euro per person.
Upon request and subject to availability we gladly provide a children-travel-bed for our small guests without charge. We like to reserve you alternative one of our barrier-free rooms or a room including a bathtub. Also, your four-footed-friend is warmly welcomed in our hotel. After the prior registration and a charge of 10 euro per dog and night you can bring your dog.
The best prices you can get directly at our hotel: over our website, per mail or over the telephone. We guarantee, you will find no better value offer to any of our rooms by a third party-provider.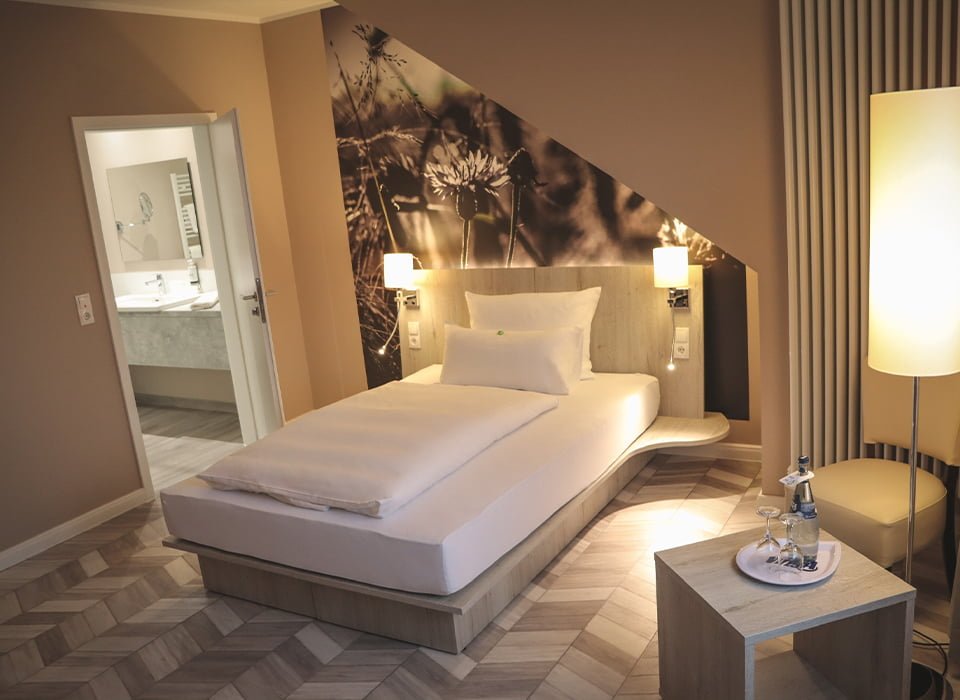 Book from 64 €
Single room
With our comfortable single rooms, we offer our guest a room to feel good and a temporary home. The modern equipment of our single rooms is practical and attractive at the same time. Our service personnel will fulfill almost every wish, to make your residence as pleasant as possible.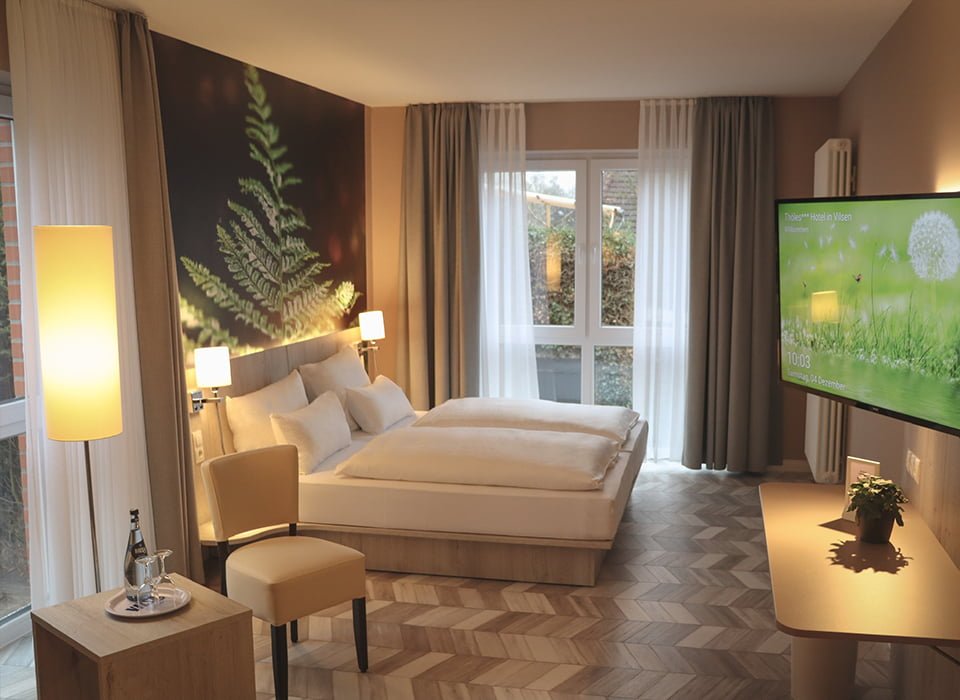 Book from 84 €
Double bedroom
If you plan your residence in company, you will feel in good hands in our cozy double bedrooms. In the midst of activities, we offer our guests here a small space of calmness. Some of the rooms are equipped with a modern shower, other rooms have a bathtub. Please express your wish during the booking.